The Cluster management team is a group of expert in plastic materials, Proplast resources offer different types of services supporting the industrial development of the Cluster members.
Proplast's experiences, gained in the last twenty years and the capacity to connect the industrial and the academy sector, allow it to be recognized as an International Cluster.
Until 2015 Proplast is recognized with the Silver Label - Cluster Organisation Management Excellence (quality label) awarded by ESCA, the European Secretariat for Cluster Analysis, received from the European Cluster Excellence Initiative (ECEI) (03/2013)

Funding R&D opportunities
Proplast supports the companies that are looking for funding to their R&D activities by public calls for funding (es. H2020, Piedmont Region, Ministry).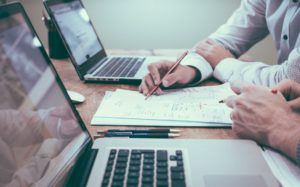 Networking
Proplast connect the companies with potential partners / suppliers / clients to increase the competitiveness of the value chain they belong to.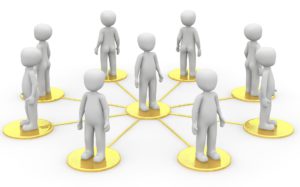 Creation of events
Proplast is expert in organizing congresses, seminars, workshops, technical tables.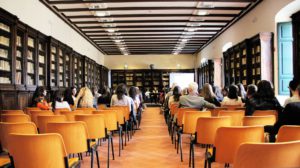 EU_Funded Cluster projects
Proplast is active in EU projects specific for clusters, in order to constantly improve the quality of the services supplied to the members and to facilitate the internationalization.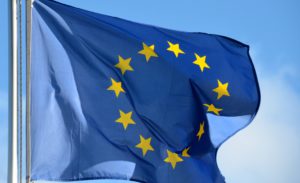 NODES - Digital and Sustainable Northwest - Ecosystem of Digital Innovation
A project funded by the Ministry of University and Research as part of the investments under the PNRR.
NODES' mission is to contribute to the resolution of structural deficiencies through the implementation of tools and activities with a new collaborative approach to respond to strategic innovation challenges and to generate positive impacts toward digital and ecological transition with an interdisciplinary approach.
Proplast is a partner in Spoke 2: Green technologies and Sustainable industries. It will work on the involvement of local stakeholders, for the improvement of innovation capabilities and competitiveness, in the areas of green technologies and sustainable industry.
Call: MUR – Missione 4, Componente 2, Investimento 1.5 – Creazione e rafforzamento di "Ecosistemi dell'innovazione"
Cluster:

Technology transfer

Durata: 01/10/2022 – 30/09/2025 – 36 months
Budget: € 112.828.844
Homepage:ecs-nodes.eu

EVA+ Energy for the Valle D'Aosta Region for the digital and sustainable use of resources
The initiative of Valle d'Aosta Region aims to support, to promote and to valorise locally developed solutions. Supporting individual companies or companies in collaboration within each other, and/or with R&D centres that have participated in 2021 in the call "R&D Aggregation", to carry out industrial research and experimental development projects, in accordance with the Smart Specialisation Strategy (S3) of Valle d'Aosta.
Call:

"Call for R&D Aggregations" – Valle D'Aosta Region- Investment Program for Growth and Employment 2014/20 ERDF – Research, Technological Development and Innovation Axis

Cluster: Technology transfer – Training

Duration: 02/06/2022 – 01/06/2024 –24 months

Budget: €216.798,45

Homepage: eva-valle-daosta

CIRCVET – Circular economy practical training materials for plastics manufacturing industries
The project aims at developing the most extensive, free, and tailor-made training in CE for plastics at the European level, according to companies needs and problems. It is an alliance of knowledge and training resources and materials, among all the stakeholders included in the proposal: trainers coming from Universities and VET centres, research centres, clusters, and SMEs representatives, etc., developing, testing, and providing the Courses.
Green skills are the focus of CIRCVET project.
Call: ERASMUS-EDU-2021-PI-ALL-INNO-EDU-ENTERP — Alliances for Education and Enterprises
Cluster: Technology transfer – Training

Duration: 01/09/2022 – 31/08/2025 – 36 months
Budget: Total €1.497.955 | Proplast €163.603
Homepage: circvet.eu
Regional Innovation Cluster in New Materials Sector
Until 2008, Proplast is recognized by the Piedmont Region as a Regional Cluster in "New Materials" Sector and until 2016 is a part of the managing body of the Green Chemistry and Advanced Materials (CGREEN - Regional Cluster)
Currently CGreen is part of the Piedmont Innovation Clusters System: TIPPS Transition and Innovation with the Piedmont Clusters System
Call: POR FESR 2014-2020 – Asse I Ricerca, sviluppo tecnologico e innovazione. Azione I.1b.1.2
Partners: Environment Park S.p.A. – Centro Servizi Industrie S.r.l. – Città Studi SpA – Un.I.Ver. – M.I.A.C. Scpa – Fondazione Torino Wireless – Bioindustry Park Silvano Fumero SpA – Consorzio IBIS – Parco Parco Scientifico e Tecnologico in Valle Scrivia S.p.A – Proplast

Country: Italy
Duration: 2022-2023
Homepage: cgreen.it – sistemapolipiemonte.it
PackAlliance: European alliance for innovation training & collaboration towards future packaging

The project aims to modernise the Higher Education curricula by enhancing its alignment with the Plastics Packaging labour market needs.
It is a Knowledge Alliance that brings together academic and industry partners from 4 EU countries (Spain, Poland, Finland and Italy) in order to foster Academia-Industry collaboration for innovation and competence building in innovative and sustainable packaging, as a nuclear element for the transition to the Circular Economy within the plastic industry.
Call: Erasmus+ – Cooperation for Innovation and the exchange of good practices

Partners: Campus Iberus – Ecoembes – AGH University of Science and Technology – Synthos – Tampere University of Applied Sciences – Università di Salerno – Proplast

Cluster: Training
Country: Spagna – Polonia – Finlandia – Italia

Duration: 01/01/2020-31/12/2022

Budget: €991.620

Homepage: packall.eu
Join the cluster
We offer a wide range of services for the industrial growth of our members