Let's talk about...
Fondazione Cassa di Risparmio di Alessandria (FCRA)
The Fondazione Cassa di Risparmio di Alessandria (FCRA), continuing in the footsteps of the original bank "Cassa di Risparmio di Alessandria", is a foundation that had been stablished by a group of altruist citizens, with the economic support of the lawyer Pietro Parvopassu and legitimated as independent entity by the law 'Regio Brevetto' of August 21th 1838.
As a result of the Law number 218 of July 30th 1990 and following the process of privatization of the Italian credit sector, in 1991 the Foundation has its origin. The banking activities had been conferred on Cassa di Risparmio di Alessandria Spa (now BPM Group) and the FCRA maintained the traditional institutional and disbursement activities.
The FCRA is a private non-profit entity and, as its statutory established, pursues exclusively goals of social utility and promotion of economic development, with the particular reference to the territory that it is responsible. It carries out activities within the sectors envisaged by the current regulations and in compliance with the values and policy lines periodically identified by the Steering Committee and reported in the Planning Document.
The Foundation's activities are directed towards the following eligible sectors (referred to in Article 1(1) (c-bis) of Legislative Decree No 153 of May 17th 1999): a) science and technology research; b) public health and preventive medicine; c) elderly care; d) civil protection.
In this context and for 2020-2022 period, the following relevant sectors have been selected: a) local development and local popular buildings; b) education and training; c) environmental protection and quality; d) art, cultural activities and heritage; e) volunteering, philanthropy and charity.
FCRA participates in Proplast's activities aiming at supporting actions in favour of the eligible area of 'scientific and technological research'.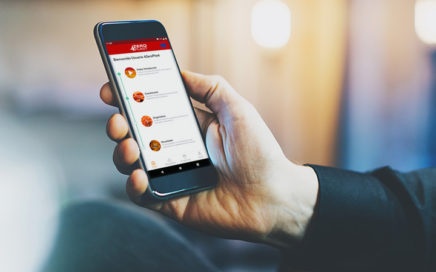 Proplast and Confindustria Alessandria work together to disseminate the 4ZeroPlast application, which can be downloaded for free on the...
Research and Development for companies
Proplast is your ideal partner for all technical support activities in your industrial projects