Research and Development deployed in the industry world
Proplast is your ideal partner for all technical support activities in your industrial projects
Our team of researchers and technicians performs top-notch R&D activities and deals constantly with cutting edge technologies, in collaboration with our network of partner companies, national and international RTOs.
We have developed strong competences in the field of polymer and composite materials development, including the development of tailored products for additive manufacturing: therefore we can offer to our associates and clients high-quality services and technical training.
Proplast is an active member and coordinator of several collaborative research projects funded at regional, national and European level.
Environmental sustainability
Eco-friendliness is a key topic for the sustainable growth of the industrial world. We are especially engaged in the following developments:
bioplastics
polymers for green applications
upscaling of recycled plastics, industrial and post-consumer waste
polymers for the renewable energy production industry
membranes
Technical support activities and industrial developments
Proplast is your ideal partner for all technical support activities in your industrial projects
High performance solutions
We develop high performance materials, products and processing solutions, such as:
electrically and thermally conductive polymers
fiber-reinforced composites
nanocomposites
metal replacement
food packaging materials
thermoplastic elastomers
'full-plastic' solutions
tailored products for pharma/biomedical and E&E sectors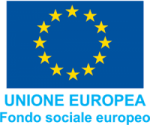 NewPack
Development of sustainable materials for food packaging applications.
The project aims to develop bio-based polymeric compounds with fillers obtained by by-products of agricultural and food sectors. The main idea of the project is to reduce the environmental impact of the plastic packing.
Call: H2020 BBI-R6-2017
Proplast Role: Development and characterization of bio-based materials
Duration: 01/06/2018 – 31/05/2021
Total budget of the project: €4.950.000,00
Plasticircle
Improvement of the plastic packaging waste chain from a circular economy approach.
The project aims to develop advanced technical solutions to improve the entire value chain of the plastic waste management: collection, transport, sorting, manufacturing of added-value products. As for the manufacturing of added-value products, several polymer compounds based on recycled plastics will be developed and tailored to fulfil the technical requirements of industrial application where recycled plastics are not used so far.
Call: H2020 CIRC-01-2016/17
Proplast role: Development of high performance polymer compounds based on recycled plastics.
Duration: 01/06/2017 – 31/05/2021
Total budget of the project: €7.100.000
Phos-istos
Development of biophotonic devices, based on a light-emitting tissue and dedicated to both the monitoring and treatment of dermatological diseases and carcinomas.
The project Phos-Istos has developed illuminating devices in order to the reduce the invasiveness of therapies for actinic keratosis, psoriasis and child jaundice.
Call: FP7
Proplast role: Design of a medical device
Duration: 01/12/2013 – 30/11/2017
Total budget of the project: €5.000.000,00
Smart 3D
Smart 3D production chain for polymeric devices.
The project studies and develops materials an processing solutions for the additive manufacturing sector, in order to tailor technical devices for the quality control of electronic circuit boards.
Call:  POR-FESR ed FSE – Piattaforma Fabbrica Intelligente
Proplast role: Tailoring of 3D printing materials
Duration: 17/04/2018 – 01/10/2019
Total budget of the project: €9.990.000
Green Factory for Composites
The project studies innovative and sustainable processing solutions for high performance composite materials (both thermosetting and thermoplastic) with the main aim of reaching for the final products the best balance among reduction of the environmental and energetic impact, technical performance and economical aspects.
Call:  POR-FESR ed FSE – Piattaforma Fabbrica Intelligente
Proplast role: Management activities and technical support on composite materials and preparation of components with the processing technologies, selected and designed during the project
Duration: 14/11/2016 – 13/05/2019
Total budget of the project: €10.000.000
Deflect
The project aims to create methods of precision medicine (customization of therapeutic strategy) and predictive medicine (ability to identify the sensitivity of the individual and the efficacy of a drug against a disease) for the treatment of thoracol tumors pulmonary.
The purpose is to create innovative devices for the treatment of biological samples and devices which, by using rapid 3D prototyping technologies and related polymeric materials for the development of new LOC integrating scaffolds and 3D matrices, are able to promote cell growth in vitro for personalized screening.
Call: POR FESR 2014/2020 – Bando Piattaforma tecnologica Salute e Benessere
Proplast Role: Development and characterization of materials and support for process technologies developed for the realization of demonstrator components
Duration: 1/11/2018 – 30/04/2021
Total budget of the project: € 9.000.000,00
RECIPLAST
Circular Economy Approach for recycling of plastic packaging and end-of-life plastic automotive components.
The project aims to improve the ecosustainability of plastics used in packaging and automotive industry, through the development of innovative separation processes and recycling techniques of the most critical post-consumer and post-industrial fractions.
Call: POR-FESR – Bioeconomy Platform – Piedmont Region
Proplast role: Depolymerization of polyurethanes, recycling of flexible films, development of high performance compounds from recycled plastics, LCA, dissemination
Duration: 14/06/2019-13/12/2021
Total project budget: €8.088.235
PRIME
Innovative green chemistry processes and products.
The project aims at studying, developing and demonstrating green economy advanced processes. Biorefineries are an example of transformation of renewable materials and revalorization of waste available in Piedmont Region. The main objective is to obtain biomaterials and bio-products from them with similar and/or improved functionalities if compared with products already existing on the market. It will lead to positive returns in several strategic sectors for the regional economic development.
Call: POR-FESR – Bioeconomy Platform – Piedmont Region
Proplast role: Development of biocomposites, obtained by biopolymers and filled with natural fillers and its applicaztion in injection-moulded automotive components
Duration: 01/07/2019-30/06/2022
Totale project budget: € 8.267.788

Tell us about your project
Proplast is the ideal partner for consulting and developing industrial projects