WELCOME TO THE CONFERENCE
ECCP – European Conference on thermally and electrically Conductive Polymers and composites: from lab to market – 2ND EDITION
23rd October – Turin
The Conference offers advanced knowledge and business contacts to industry, science and professionals who are looking for innovative solutions in the Conductive Polymers area.
The Conference is focused on a Technology Readiness Level ("TRL") higher than other conferences, with presentations of technical solutions that are ready, or almost ready, to be introduced in the market. For this reason, we expect to involve industries and SMEs, in addition to research centres and universities. In this way, the conference should be the chance also to meet industrial partners and RTDs for business opportunities and to create new partnerships for collaborative projects.
PROGRAMME

Date
Time
Title
Speaker
23rd October 2018

09:00

Registration

09:50

Welcome and opening

Proplast

10:00

Polymer-based nanocomposites with bulk or confined electrical conductivity through carbonaceous fillers and laser treatments

Claudio Badini, Polytechnic of Turin

10:20

Formulating Electrically Conductive Compounds Using Advanced Carbons

Jean-Michel Poncelet, Cabot Corp.

10:40

LNP Compounds for high performance conductive components

Vito Mogliani, Guzman Global srl

11:00

Taking charge of resistivity, an introduction to conductive plastic technology

Ned Bryant, RTP

11:20

Coffee break

11:50

Benchmarking of Graphene-based materials: real commercial products vs. ideal graphene

Alessandro Kovtun, CNR-ISOF

12:10

Conductive Compounds: What is important to know in the formulation, notes and knowledge to develop and design a conductive part

Alessandro Fabris, Lehvoss

12:30

Automotive applications of PTC plastic technology

Marco Pizzi, Eltek Group

12:50

Lunch break

14:10

Electrical insulation materials from polypropylene and silica nanocomposites

Tuulamari Helaja, VTT Technical Research Centre of Finland

14:30

Novel mixing metering equipment for high pressure gas sorption in liquid polymers

Maurizio Corti, Afros SpA

14:50

Conducting polymers for soft electronics and robotics

Virgilio Mattoli, IIT

15:10

Coffee break

15:30

3D Printing of conductive and non-conductive polymers

Davide Ardizzoia, 3NTR

15:50

Flash Diffusivity as a tool for wide-range characterization of insulating and conductive polymers

Marco Coletti,                    TA Instruments

16:10

Injection moulding of electrical conductive components: how to predict the effect of processing parameters

Marta Zaccone, Proplast

16:30

Closure and remarks
SPEAKERS BIOGRAPHY
Jean-Michel Poncelet
CABOT
Business Development Manager
Jean-Michel Poncelet holds a BSc in Chemistry from the Université Catholique de Louvain and a Master in Management with a specialized option in general management from the HEC Liège.
He is no stranger to the masterbatch and conductive compounds world since he works since 2000 at Cabot Specialty Compounds. He started in the Application Development Center until 2006 when he moved to the role of Technical Sales Manager in charge of a wide area covering North Africa, Turkey, Spain, Italy and Portugal.
It is recently that he has been promoted to the Business Development Manager function in charge of the Cabelec ® conductive compounds product line.

Alessandro Kovtun
CNR
Researcher
Alessandro Kovtun received the M.S. degree in physics at University of Parma and the Ph.D. at University of Modena and Reggio Emilia in 2017.
He is currently a Post-Doctoral Researcher in the group of Vincenzo Palermo. He is in charge of the X-Ray Photoemission Spectroscopy facility (XPS) at Istituto per la Sintesi Organica e la Fotoreattività CNR of Bologna and he recently published a new protocol for the quantitative analysis of Graphene Based material by using XPS. He studied  the benchmark of the graphene currently available in commercial market and he worked on the standardisation of the physical and chemical characterization procedures used in academia and industry.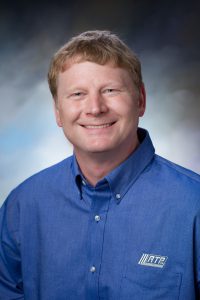 Ned Bryant
RTP
Sr. Product Development Engineer
Ned graduated from the Georgia Institute of Technology in Atlanta, USA with a Bachelors of Textile Engineering. He has experience working in several industries, including: polymer compounding, melt spinning fibers, PEEK insulated magnet wire, product development of plastics based on carbon nanotubes and electronic materials selection and manufacturing in Asia. He is the holder of 10 US patents and is currently a Senior Product Development Engineer working on electrically conductive and EMI shielding materials with the RTP Company in Winona, Minnesota, USA.

Maurizio Corti
AFROS S.P.A
Senior Manager Management and coordination of the R&D, Engineering, Project Management
Began his technical activity in the research and development Dpt for design and automation of huge machine tools for nuclear vessels. Later has been involved in the R&D team for automation and special features of hot lamination plants for stainless steel and titanium.
Then part of the R&D team for application of special technologies in extrusion and lamination of seamless pipes for the oil field drilling. The team patented a new method for the fabrication of very long seamless pipes in one single passage.
At another company managed the R&D and the Tech Dpt for automatic welding (by special robots) of power generation turbines and, later, for automatic welding of nuclear submarines shells.
From 1990 at Afros SpA,  where he managed the Technical Dpt that designs the metering units and mixing heads for the production of polyurethane foam and pieces.
Today as Tech Manager is in charge of the design of the new systems and components related to dosing and mixing of reactive resins, of the R&D department where all the new systems are developed and tested.
For his personal attitudes in managing new researches and developments, he is in charge also of the technological developments of the group most of them applied in agreement with primary chemical producers and producers of white appliances and cars.
For his expertise in reactive resin mixing, pouring and spraying and his experience in composites materials and in their applications, he is in charge of the department dedicated to the patents filing for the group.

Marco Pizzi
ELTEK
Research Director of the Eltek Group
Marco Pizzi received his degree in General Physics from University of Torino in 1996 and the PhD in Electronic Engineering from Politecnico di Torino in 2004. He is currently Research Director of the Eltek Group.  From January to December 2010 Marco was Smart Materials Platform Team Leader, Centre for Human Space Robotics, IIT@polito, Italian Institute of Technology. From 2007 to 2010 was Techfab s.r.l. Research Coordinator. He was previously responsible for the activities on Sensors and Actuators at Fiat Research Centre.  He authored or co-authored more than 90 papers and patents in the field of micro and nanotechnologies.

Virgilio Mattoli
IIT
Researcher
Virgilio Mattoli received his degree in chemistry (cum laude) from the University of Pisa and the Diploma in Chemistry from the Scuola Normale Superiore in 2000. In 2005 he received his PhD in bio-engineering (cum laude) from Scuola Superiore Sant'Anna (SSSA). In 2004 he was visiting researcher at the University of Stanford, working on sensors for biomimetic robotics. In 2005 and 2008 he was a short term visiting researcher at Waseda University (Tokyo) working on robotics and materials. From 2008 to 2009 he obtained a temporary position of Assistant Professor of bioengineer engineering at SSSA. From 2009 he works at the Center for Micro-BioRobotics of the Istituto Italiano di Tecnologia, first as Team Leader and then as permanent Researcher Technologist. His research interests include: smart and bio-inspired materials, nanomaterials, ultra-thin polymeric films, tattoo electronics, and biorobotics. He is author or co-author of more than hundred articles on ISI journals.

Alessandro Fabris
LEVHOSS
Plastics technologist
Alessandro Fabris is a plastics technologist. In Lehmann & Voss Group since 2006, he is in charge of sales and technical support for the Italian market of LUVOBATCH® Division, focused in high-performance additives and masterbatches for the plastics processing industry. In 2011, he became Senior Market Development Manager for Italy and Iberian Peninsula of LUVOCOM® Business Unit, i.e. the customized polymeric materials unit. His job mainly consists in proposing metal replacement tailor-made solutions for functional parts. His main contacts are TIER1 and OEM in automotive, aeronautic, EOG and sport sectors. About Lehmann & Voss Group: it is a global chemical company established in 1894 and involved in high performance products, with own facilities in Germany, USA and China. It is also a worldwide leader in carbon fibers, tribology and high demanding plastic solutions.

Claudio Francesco Badini
POLITO
Professor Research
Full professor of Materials Science and Technology at the Department of Applied Science and Technology of Politecnico di Torino from 2001. Associate professor (from 1992) and researcher (from 1983). Previously manager at the industrial Company "Istituto Biologico Chemioterapico". Coordinator of Ph.D program in Materials Science and Technology from 2011 to 2018. Author or co-author of more than 260 scientific reports published in international and Italian journals. His research activities have been mainly aimed at developing innovative materials for structural and functional applications (polymer, metal and ceramic-based composites and nano-composites). Most recent investigations focused on conductive polymer composites with carbonaceous fillers (CNTs, GNPs, graphite and their combinations). Electrical conductivity was achieved by creating conductive networks inside the polymeric matrix or processing "in situ" electrical circuits by laser writing.

Marta Zaccone
PROPLAST
Researcher
Marta Zaccone obtained her PhD degree in Materials Science and Engineering at Polytechnic of Turin in 2018. Since then, she has been working as a researcher in Proplast. Her research interests are polymer sustainability, with special focus on biopolymers and recycling, thermally and electrically conductive polymers, nanocomposites and polymers with optical properties. Her Phd project focused on electrically conductive formulations for injection-moulded applications. She studied in particular the effect of a change of processing parameters on the electrical behaviour of the injection-moulded parts.

Tuulamari Helaja
VTT
Vice President
Tuulamari Helaja, born in 1967, Finland, graduated from Helsinki University in the field of Chemistry. She studied further organic chemistry in the same university resulting with a doctors degree year 2000. She finished an eMBA in Aalto University year 2006. Since 2006 onwards she has been working in VTT, Technical Research Centre of Finland at different positions (Senior Scientist, Technology Manager, Head of Research Area). Present position since September 2016 Vice President responsible of Sustainable energy and chemical technologies research area. Core technologies of the research area are thermochemical conversions and chemical process technologies incl. scale-up, industrial synthesis and catalysis, polymer and plastic processing, metals and materials recovery, and computational chemistry (process concepts and models).

Davide Ardizzoia
3NTR
Senior product manager at 3ntr, co-owner of Jdeal-Form srl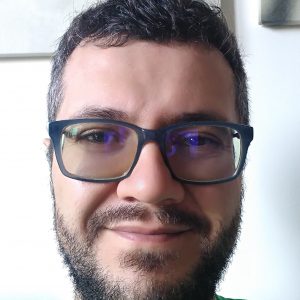 Marco Coletti
TA INSTRUMENTS
Application Specialist
Marco Coletti got his Master Degree in Physics at University of Milan in 2001. Since 2007 he is working at TA Instruments, a subsidiary of Waters, as Application Specialist and Sales Representatives. He takes care of training courses and support on Thermal Analysis, Rheology and Thermophysical characterization.

Vito Mogliani
GUZMAN GLOBAL
Technical Manager
I've got my degree in Material Engineer in 2001 at Ferrara University in cooperation with Politecnico of Milan and the Italian Air Force (AMX International Project). After more than 10 Years in General Electric Plastics in different positions (Technical Service, Process Development Engineer, Distric Sales manager), I'm currently the Technical Manager in Guzman Global SRL for the Italian Market, in charge for new product and process development, technical support and issue resolution. Moreover I'm the technical interface between our suppliers and the customers' needs
LOCATION  

Castello del Valentino – Salone d'Onore
Viale Pier Andrea Mattioli, 39 – 10125 Torino (TO)
FEES AND REGISTRATION
Ticket
Single
Group

(from 3 people forward as long as they belong to the same company/organisation)

Regular
140 Euro (excl. VAT and TAX )
100 Euro (excl. VAT and TAX )
Proplast associated members
98 Euro (excl. VAT and TAX )
70 Euro (excl. VAT and TAX )
ONLINE REGISTRATION
PRACTICAL INFO
COMING TO TURIN
If you decide to use a plane to get to Turin there will be different options you can choose:
Turin Caselle (20 km)
Milano Malpensa (140 km)
The best way to reach the venue of the conference from the airports is by public transportation.
BY CAR
Castello del Valentino – Viale Pier Andrea Mattioli, 39 – 10125 Torino (TO)
MOTORWAY JUNCTION: Moncalieri
DIRECTION: Castello del Valentino
MOVING AROUND
For moving around the city, you could use
GGT
  public transport (buses,tram,subway) or taxi.
MAIN ORGANIZER

(+39) 0131 1859711 – eccp@proplast.it
CO-ORGANIZER
| | |
| --- | --- |
| | |
| | Event organised in the framework of the Enterprise Europe Network |
SPONSORSHIP
SUPPORTED BY